We found kittens! More photos later.

(Yeah, I know you like my 60's linoleum...)

On a personal note, I'm taking a test next week. Even though it's the most important test I'll ever take (no exaggeration) and it's only been a few weeks (and I've been unproductive), I'm burning out. And the practice tests on U-World are demoralizing!
In these desperate times, I need motivation! I'm looking to Dr. Lisa Airan for inspiration. Obviously, I don't know her... but in my mind, she embodies the concept of "work hard, play hard." She must have been such a gunner (or sniper). I need to push myself to be one too!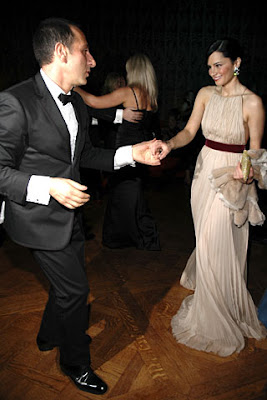 Blogger ban until post-test.